Race Report by Mary Schafer
On a morning when it was truly a better idea to stay in bed, many of us did. The weather saved its very worst until 8:27, unleashing a downpour that outright mocked our jackets, hats, and plastic ponchos. However, this gave race director Scott the opportunity to show off his weather clairvoyance, "Let's give it a few minutes," he said, as we huddled in the pavilion. Sure enough, within minutes, the rain had slowed and we were off the line to run the 3.52 mile Hemlock course, up the hill. Good call, Scott. Winners this week were Stosh Davis in 21:22 and on the women's side, Baerbel LoSacco in 25:34.
We love the way Stosh Pere welcomes us the to finish line with sunglasses and a very, very small dog. It feels so very celebutante. Brian brought out his ever popular juice box costume/poncho, which while of dubious fashion is certainly a look. Between Krystal and Mary, they had an ideally matched outfit. Just not independently. "Sheldon is such a chicken!" said Janet, noting the drubbing she gave him last week. Congratulations to John and his wife who are celebrating anniversary #34 this week! Jim sent photos from Greece--the Acropolis hasn't collapsed, yet. Paul was back again for a second week and couldn't stop talking about the Harry But-ler Half Marathon.
Speaking of, the Half Marathon, whatever we call it, will be mid-November. There are lots of opportunities to volunteer and it would be awesome to have the race fully supported by the Roxbury regulars.
Next week is the iconic 11 mile Botsford Hill race! See you there!
HAPPY 3 MONTHS to Steve's daughter, Ripley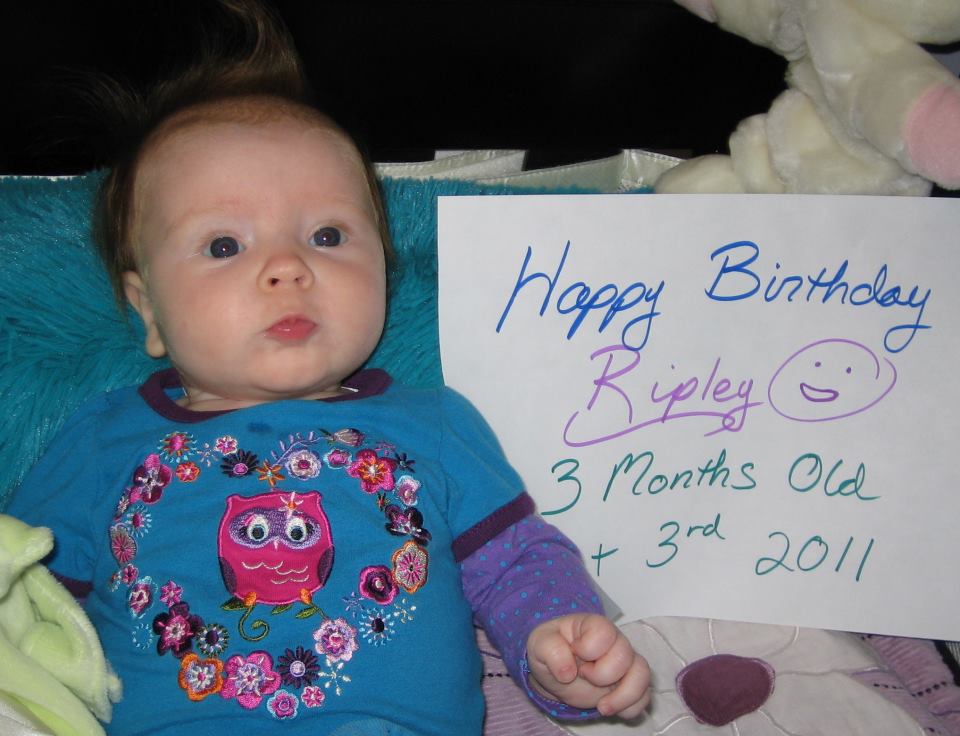 Race Results
Roxbury Race Series 2011 - Race #32 - October 1 - 3.52 Miles
Up Hemlock
Order of Finish
place
name
age
time
pace
1
Stosh Davis
13
21.22
6.04
2
Mark Andrejczyk
38
21.59
6.15
3
Alan Peck
43
23.54
6.47
4
Joe Mendes
45
24.09
6.52
5
Chuck Rocca
38
24.31
6.58
6
Kevin McCullough
46
24.40
7.00
7
Eric Koenig
31
25.22
7.12
8
Nate Mahrer
39
25.25
7.13
9
Baerbel LoSacco
39
25.34
7.16
10
Larry Deming
54
25.41
7.18
11
Theresa Krebs
42
25.50
7.20
12
Brian Vanderheiden
41
25.51
7.21
13
John A. Adomelis
57
26.08
7.25
14
Ross Levy
60
26.17
7.28
15
Russ Pribanic
57
26.24
7.30
16
Mary Schafer
37
26.52
7.38
17
Luken Hartlage
50
27.38
7.51
18
Scott Benjamin
53
28.19
8.03
19
Steve
33
28.51
8.12
20
Krystal Koenig
28
29.16
8.19
21
Bob Lewis
47
29.34
8.24
22
Costas Drakatos
52
30.49
8.45
23
Paul Butler
54
31.09
8.51
24
Whitney Goodman
29
31.34
8.58
25
Bill Goodman
32
31.35
8.58
26
Chris Norris
42
32.08
9.08
27
Tom McNulty
45
32.09
9.08
28
Janet Levy
57
32.21
9.11
29
Bob Satterlee
62
32.27
9.13
30
Mario Hasz
63
33.15
9.27
31
Charlie Euston
67
40.33
11.31
32
Keith Dupree
69
40.33
11.31
33
Erik LoSacco
8
41.21
11.45
34
Mark LoSacco
42
41.22
11.45
35
LeeAnne Zarger
57
48.05
13.40
Alternate Courses
place
name
age
distance
time
36
Sharon Gawe
59
1.00
16.00
<![if supportMisalignedColumns]> <![endif]>
If anyone has photos of the races, send 'em to chris (at) beatfrequencies (dot) com and I'll try to put them up here on these pages...or better yet...
join the Roxbury Races Facebook group and you can post them there yourself!
Roxbury Races Facebook Group